Everything is blooming at Goods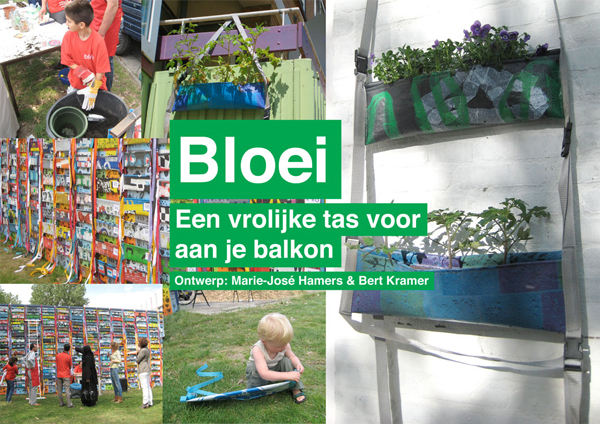 Balcony bag Bloei can make your balcony prosper in a heartbeat, mainly because of its design and the possibility to hang colourful flowers. But the balcony bag is much more that just a design.

Bloei`s design is a product of a neighbourhood project in Amsterdam district Overtoomse Veld. To raise awareness for durability and the environment in the area, residents had the opportunity to hand in plastic bags. These bags were transformed into balcony bags by designers Marie-José Hamers and Bert Kramer. This resulted in a wall full of colourful balcony bags, which were presented at the Bloei neighbourhood party. All participants who handed in a plastic bag were presented with their own balcony bag.

The technique to upcycle plastic bags to a colourful base material was developed by Marie-José Hamers and applied to her own line of bags. The procedure is being refined at the moment, to ensure more durable products can be made in the future.

In honour of the balcony bag`s history, it was given the name Bloei (to blossom).